Relax and enjoy your break on the water
At Cruiser Boats Ireland we provide a clean, warm fully kitted out vessel. We use it to holiday and want it to be a memorable experience as much for you as it is for us. The Shannon is the longest river in Ireland with plenty of marina to moor and enjoy the facilities in that location. When you book with us, you will enjoy a premium service at a competitive price.
Doesn't This Look Like Fun?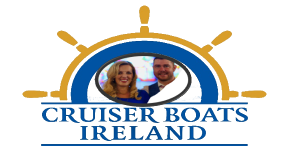 Helen is a joint owner with her husband Patrick. She works as a Teacher. She has a long history been involved in watersports, swimming instructor and lifeguard and worked at this for many years. She has a focus on safety on the vessel. She has a passion for the water and would spend every minute at the water when possible.
Patrick is a joint owner with Helen. He is the owner and Managing Director of a local Plant Hire Company. With this experience, he has gained a wealth of knowledge in mechanics and has the ability to keep the boats in shipshape condition. He has a focus on safety and reliable boating. He loves spending time on the boat with his family.
Fill in the details and we will be in touch.